Centering Prayer Group
Meetings are on Monday afternoons in the Historic Church at 7:00 pm.
Contemplation is a traditional form of Christian prayer rooted in Scripture. Centering Prayer is a modern expression of this sacred practice. Do you hunger for a deeper life of prayer – a support system to help you sustain that prayerful, spiritual growth?
We invite you to join us to learn more about Centering Prayer and to pray it with us each week!
---
Prayer Line
Bev Baird
616-878-9750
Knights of Columbus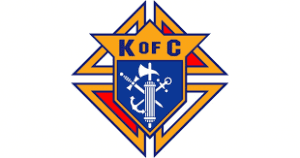 Officer Meetings take place on the second Monday of the month in the K of C Meeting Room at 7:00 pm.
Monthly Meetings take place on the second Thursday of the month in the Youth Center at 7:00 pm.
K of C
"Keep Christ in Christmas" Poster Contest
Open to all Children
Ages: 5-7; 8-10; and 11-14
First Place and Runner-up Prizes in each age group
Entry Deadline is Sunday, November 25.
Posters size must be 11×17, original artwork and reflects the theme "Keep Christ in Christmas".
All entries must include a completed entry form (can be found in the Narthex or in the Parish Office).
Posters may be left in the Parish Office or in the K of C Conference Room in the Parish Hall.
Prizes will be awarded at the K of C Breakfast in December.
Want to learn more about the Knights? Contact Mark Boillat at 616-437-3675
Morning Men's Group
Our Morning Men's Group meets weekly for prayer, study and fellowship.
Mother's Ministry Group
Mother's Ministry is a group where moms can meet with each other in community, prayer and support. This year in our meetings we will be watching and discussing short video clips from Father Mike Schmitz from Ascension Press.
Meetings are the second Friday of each month from September – May, from 9:30-11:00 am in the Parish Hall. (Childcare provided)
---
Mom's Night Out
Need a night with the girls? Join other moms on the third Wednesday of each month, from 7:30-10:00 pm at Pete's Tavern in Byron Center (Add directions here – 84th street with Google map link)
Watch the Parish Bulletin for more details on upcoming events such as:
Bible Study

Women's Craft Nights

Couples Night Out

Play Dates

Family Nights

Service Project Opportunities
For more information, please call Sue at the parish office at 616-878-1619.
There is something for everyone.
We hope to see you soon!
Music Ministry
Contact Liz Owen, Music Director, for more information:
liz@stsebastianmi.org ~ 616-878-1619 x104
CLICK HERE FOR REHEARSAL TRACKS
Welcome, musicians! From singers to instrumentalists, classical to contemporary, music readers to ear learners, and all levels of commitment, we have a place for you!


Choir
For adult, young adult, and high school voices, sing in four-part harmony as well as traditional and contemporary styles. No music reading skills required, all singers welcome!
Wednesday nights 7-8:30 pm, 3-4 Masses/month

Youth Band
For youth (8-12th grade) who love quality music and energetic liturgy! Singers and instrumentalists of all kinds welcome! (Instrumentalists should be able to read music or chords and play with some proficiency, contact Liz Owen with questions)
Sunday afternoons, 3:15-4:15 (Right before Sparks/Ignite), 1 Mass/month
Children's Choir, Christmas
For children (3rd-7th grade) who want to join us for the Christmas season. An easy and fun 3-month commitment!
Sundays 11:45 am – 12:45 pm, Oct-Dec
Ensemble
Our dedicated ensemble, led by Jeff Ingle, is welcoming new musicians. This group is perfect for ear-trained vocalists and instrumentalist who read music or chords. Come as your schedule allows!
Thurs nights, as scheduled
Christmas Choir
A 2.5-month choir for those who want to join us for Christmas Eve. A short-term commitment for carols and holiday music, no music reading skills necessary!
Wednesday nights at 7 pm, mid Oct-Dec
Easter Choir
A 2.5-month choir for those who want to join us for Holy Week and Easter. This is an easy commitment and a wonderful experience of our holy season! No music reading skills necessary.
Wednesday nights at 7 pm, Winter-Easter
Resurrection Choir
A daytime choir that helps with funeral liturgies. Participants come as their schedule allows.
As needed, rehearsing an hour before funeral liturgies.
Sorry, no posts were found.
Divorce Support Group
Thursdays, Sept 6–November 29
(no meeting on Thanksgiving)
6:30pm to 8:00pm
At Holy Redeemer Parish
2700 Baldwin St, Jenison
please use Door "A"
Upcoming Events around the Diocese
St. Mary's Visitation Parish Feather Party on Sunday, Nov. 18 from 3pm to 8pm.
(2459 146th Ave, Byron Center)
Supper will be served from 5pm to 6pm.  Adults $5; Children (12-under) $2.  Play bingo to win a Turkey or Chicken.  Baked Good available.  Sponsored by SMV's Altar Society.
_____________________
K of C in Hilliards
All-U-Can-East Breakfast Buffet
Sunday, Dec. 2 from 8:30am to 1pm
(1896 135th St., Hilliards)
Adults – $10; Children (10-under) – $5; 5 & under a free; Families – $35
All proceeds to support the area needy.
_____________________
Cherish Marriage Event
Saturday, Feb. 2, 2019 at
Fredrik Meijer Gardens from 6pm to 11pm
RSVP by January 20, 2019
Couples will enjoy an evening of dinner, inspiration and dancing to strengthen their marriage.  The keynote speakers for the evening are Damon & Melanie Owens from joytob.  Register now at ttp://cherishmarriage.net.
Nursery
Welcome to St. Sebastian's Nursery.  We are here to serve you and care for your child(ren) while you are at Mass. Our goal and desire is to provide a safe atmosphere where children will have a sense of God, who loves and cares for them.
The nursery is for children through the age of three.  Those who are three years of age by Sept. 1 are encouraged to join the RE program held during the 10:30 Mass in the parish hall.
Teen Volunteer Application 2018-2019
Our nursery schedule is set and ready to begin September 9!
If you are interested in helping the second half, please complete the form above.
Adult Nursery Assistant Application
We are always in need of  substitutes for Becky, our adult coordinator.  If you are interested in substituting when she is unable to be there, please complete the above form.
Child's Registration Form for Nursery
Nursery begins September 9.
Please complete this form if you would like to leave your child in the nursery during Mass.  Forms will also be available in the nursery at drop off.
50+ Fellowship
If your life experience is 50 years or more—single or married—male of female—then this is the place for you!  Our primary mission is social, however, we also provide spiritual service activities to participate in.  We accomplish this through the various events which include but not limited to: the best potlucks, games, praying the rosary, canvas painting, participating in the Stations of the Cross, special speakers, and much more!  For more info, contact Debbie Mayer at 616-878-1619 ext. 102 or debbie@stsebastianmi.org.
Upcoming events begin at 6:30PM in the parish hall, unless otherwise noted.
Annual Christmas Potluck
Thursday, Dec. 6 at 6:30pm
Parish Hall
Bring a dish to pass, a white elephant gift and your own beverage.  Please RSVP to Debbie at 616-878-1619 ext. 102 or debbie@stsebastianmi.org
Prayer Shawl Ministries
All are welcome to join us on Wednesday afternoons from 1pm to 3pm in the Parish Hall, Classroom B.
Come and knit or crochet prayer shawls that we give to families after they have lost a loved one.  We also make burden bears for Trillium Woods and are looking for help in sewing the bears, stuffing the bears and getting them ready for the patients of Trillium Woods.  As we craft prayer shawls and burden bears we pray.  We take time to socialize, too.
---
---