Liturgical Ministry
LITURGICAL MINISTRY OPPORTUNITIES!!
 WE NEED YOU!!!
Do you have a 4th grade child, or older who would like to become an Altar Server?
Would you like to become a Lector, Eucharistic Minister, Usher, Sacristan or Greeter??
Please contact Mona Andre for more information and possible training times.
mona@stsebastianmi.org or
616-878-1619  ext. 116
Prayer Shawl Ministry
All are welcome to join us on Wednesday afternoons from 1pm to 3pm in the Parish Hall, Classroom B.
Come and knit or crochet prayer shawls that we give to families after they have lost a loved one.  We also make burden bears for Trillium Woods and are looking for help in sewing the bears, stuffing the bears and getting them ready for the patients of Trillium Woods.  As we craft prayer shawls and burden bears we pray.  We take time to socialize, too.
___________________________
Help Needed!  Do you sew?  We are looking for people to help make the "skins" for our Burden Bear Ministry.
We make these bears for Trillium Woods Hospice Care.  They need at least 30 of our bears per month for the patients in their care.
If you are interested in learning more, please contact Mona Andre at mona@stsebastianmi.org or 616-878-1619.  Thank you for considering helping out with this ministry!
Care for the Sick Ministry
Ministry to the Sick
We are looking for Good Samaritans who would be willing to minister to the sick of our Parish when there is a need.  This could be supplying a few meals, or organizing a group to offer meals, or other needs they may have, especially when they have no family in the area.  It can also be just visiting with them and taking them the prayer shawl that our parishioners have lovingly made for them.  Many hands make light work!
If you are interested in helping out with this ministry, please contact   Mona at 616-878-1619 ext 116 or mona@stsebastianmi.org.
Thank you for prayerfully considering this opportunity.
Centering Prayer Group
Meetings are on Monday evenings in the Historic Church at 7:00 pm.
Contemplation is a traditional form of Christian prayer rooted in Scripture. Centering Prayer is a modern expression of this sacred practice. Do you hunger for a deeper life of prayer – a support system to help you sustain that prayerful, spiritual growth?
We invite you to join us to learn more about Centering Prayer and to pray it with us each week!
---
Prayer Line
Bev Baird
616-878-9750
Knights of Columbus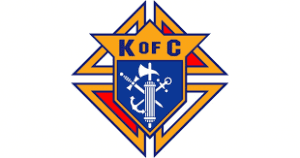 Officer Meetings take place on the second Monday of the month in the K of C Meeting Room at 7:00 pm.
Monthly Meetings take place on the second Thursday of the month in the Youth Center at 7:00 pm.
_ ______________________
Sunday, August 4
11:30am to 3:30pm
Food, Games and Family Fun!
Hot Dogs, Burgers and Brats
K of C Soccer Challenge
DJ the Clown
Kids Games
Young Adult Worship Band
The Alter Boys
This event is no cost to you!
Please RSVP how many are attending to markvicb@comcast.net.
BYOLC (bring your own lawn chairs!)
Sponsored by the Knights of Columbus Council #14642
__________________________
St. Sebastian's Knights  of Columbus #14642
WE NEED YOU!
AUCTION ITEMS NEEDED
For our Annual Beer & Wine Tasting and Auction
Saturday, October 12 from 6pm to 10pm
Are you, or do you know any local artists, crafters, shops, and/or business owners?  Would you be willing to donation or reach out on behalf of our Auction?
Gift baskets are always appreciated!
New Items Only Please.
Questions or Donations,  please  contact  Mark Boillat at 616-437-3675 or Markvicb@comcast.net.
Goal is $20,000 to be used for Seminarian Support and other Council 14642 Charities.  Your Donation checks are always appreciated to help defray the cost of the Auction.
_________________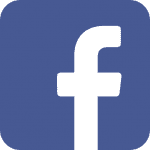 Visit the Knights of Columbus Facebook Page
St.Sebastian K of C Website: http://kofc14642.org/
Morning Men's Group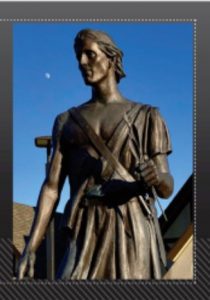 Join us!  Soldiers of Christ
Our Morning Men's Group meets weekly for prayer, study and fellowship.
September 10-April 21
 6:00am—6:30am Video Presentation
6:30am—7:00am Small Group Discussion
St. Sebastian Parish Hall
Ph.(616-878-1619)
Mother's Ministry Group
Mother's Ministry is a group where moms can meet with each other in community, prayer and support.
Young Child Play Group
We welcome all those with small children at home (or those with older kids that would just enjoy the fellowship and support of    others) to join in a playdate hosted in the Parish Hall nursery on the second Friday of every month to allow the children time to play and bond as well as the adults.   No childcare will be provided.  A small activity for the kids will be available.   Schedule:
November 8:   9:30-11am
December 13:  9:30-11am
Last year in our meetings we will watched  and discussed short video clips from Father Mike Schmitz from Ascension Press.
Meetings are the second Friday of each month from September – May, from 9:30-11:00 am in the Parish Hall. (Childcare provided)
Mom's Night Out
Need a night with the girls? Join other moms on the third Wednesday of each month, from 7:30-10:00 pm at Pete's Tavern in Byron Center (Add directions here – 84th street with Google map link)
Watch the Parish Bulletin for more details on upcoming events such as:
Bible Study

Women's Craft Nights

Couples Night Out

Play Dates

Family Nights

Service Project Opportunities
For more information, please call Sue at the parish office at 616-878-1619.
There is something for everyone.
We hope to see you soon!
50+ Fellowship
If your life experience is 50 years or more—single or married—male of female—then this is the place for you!  Our primary mission is social, however, we also provide spiritual service activities to participate in.  We accomplish this through the various events which include but not limited to: the best potlucks, games, praying the rosary, canvas painting, participating in the Stations of the Cross, special speakers, and much more!  For more info, contact Debbie Mayer at 616-878-1619 ext. 102 or debbie@stsebastianmi.org.
_______________________
October 16 Book Club
1:00pm "How Dare the Sun Rise" by Sandra Uwiringiyimana.  For more information about the monthly book club, please contact Mary at msmith330@earthlink.net or  616-277-4057
Other Events!!
October 24—Chili Cook Off
Bring your favorite Chili dish to share.  We will do a little judging to see who has the bragging rights for the BEST CHILI!  Or just come and help judge.  If you want you can bring some cheese, sour cream, crackers, bread, or dessert to go with the chili.  Reminder to bring your own beverage, too.  PLEASE RSVP to debbie@stsebastianmi.org if you will be joining us for this event.
November 19—Bingo Night
December 13—Christmas Party
Divorce Support Group
We will update this as soon as another Support Session is scheduled.
Nursery
"…Permit the children to come to Me; do not hinder them; for the kingdom
of God belongs to such as these."  Mark 9:36-37
Welcome to St. Sebastian's Nursery.  We are here to serve you and care for your child(ren) while you are at Mass. Our goal and desire is to provide a safe atmosphere where children will have a sense of God, who loves and cares for them.
The nursery is for children through the age of three.  Those who are three years of age by Sept. 1 are encouraged to join the RE program held during the 10:30 Mass in the parish hall.
We need:  Nursery Helpers, Nursery Helper Substitutes,
and Adult Lead Substitutes
Purpose of Our Nursery
To provide a safe and secure place for parents to leave their children while they attend Mass on Sunday morning.
To nurture little ones physically, emotionally, and spiritually.
To help children begin to associate God with loving people and enjoyable activities, in this way preparing the child for future spiritual training.
To help children know that they are a special part of our church family.
RESPONSIBILITIES FOR HELPING IN THE NURSERY GRADES 6 – ADULT
Arrival:
-Sign in when you arrive.
-Arrive to the hall no later than 10:10 to greet parents and help welcome the children.
There will be 2-3 teens assigned each week.
-Make sure each parent signs their child(ren) in before leaving for Mass.
-There are nametags to put on the child's back.
-Place the child's name card next to their backpack.
During the hour and half:
-You should be actively engaged with the children in your care.  Play with the children, read stories to them, keep them involved in some type of activity.
-You are NOT to use your cell phone while in the nursery so that you can give your full attention to the children in your care.
-Place toys that have been in the child's mouth in the container.  At the end of the session, you will need to wash them, rinse, dry, and put away.
-Keep a close eye on each child, even if you are engaged with some type of activity with another child.
-Activities like swinging the children by their arms, holding them upside down, carrying them on your shoulder, etc. ARE NOT ALLOWED.
–ONLY adult helpers will change dirty diapers.
Before you leave:
-Make sure each parent signs their child out.
-Make sure parents take all their belongs before leaving
-Wash and dry any toys that were in a child's mouth.
-Make sure all toys are put away in the containers and in the cabinets.
NURSERY HELPER SUBSTITUTES:
You will be called or e-mailed by one of the helpers when they are unable to help on their assigned Sunday.  It could be days ahead of time or it could be Sunday morning at 7AM.
ADULT SUBSTITUTE RESPONSIBLILTES:
There may be a time when our adult helper, Becky, is not able to be here. You will be called or
E-mailed when she is unable to help.  It could be days ahead of time or it could be Sunday morning any time beginning at 7AM. You will also be responsible for overseeing the helpers during this time.
Our nursery schedule is set and ready to begin September 9!
If this ministry is something you are interested in please fill out the appropriate application below.  If you have any questions, please contact Debbie at debbie@stsebastianmi.org or 878-1619 X102
Online Teen Volunteer Application 2018-2019
Online Adult Nursery Assistant Application 2019-2020
Printable Nursery Helper Information/Application
The nursery is closed during the summer months.
Child Care
CHILDCARE MINISTRY
We often need childcare for events like RCIA, Crossroads, First Communion Retreats, Bible Study, Mom's Group, etc.  Sometimes it is once a month, other times it is for one day a week for 6 weeks, or even just for one evening.
It is a wonderful way to give of your time to allow parents to get a much needed break and to grow in their faith. Please consider helping out in this important ministry.
If you are interested in volunteering, please click on, and complete the appropriate form below to get started.
Online Childcare Ministry Application 2019-2020
Printable Child Care Ministry Information/Application
Please contact Debbie@stsebastianmi.org, if you have any questions.
Garden Committee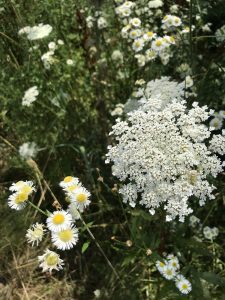 VOLUNTEERS NEEDED!
The St. Sebastian Garden Committee is in need of  volunteers to help with the watering and weeding of the various flowers and plants on the Parish Grounds.  It's a great way to get outside and help your parish community!
If you would like to help, please contact Kathy at:  kde5sser@aol.com
Upcoming Events around the Diocese
LIFEfest
September 26 2019 6:00 – 9:00 pm
Revel Center (1535 Monroe Ave NW, Grand Rapids, MI 49505)
The Franciscan Life Process Center is a non-profit organization that focuses on providing services that support healthy human development. Each year, this event promotes the work of our counseling programs to educate and offer personal support toward achieving mental health. This year our LIFEfest event is focused on showcasing local foods and beverages. Each chef will be given local in-season produce from our farm and local farms in Kent County to create a small plate to pair with a local beverage.
Attendees will enjoy the creations made by participating chefs and vote on which one they like best. Please go to Lifefest2019.Evenbrite.com to register.
Fifth Annual Franciscan Rhythms Trail Run & Walk!
October 5, 2019, 9 am – 2 pm 
Franciscan Life Process Center, Lowell, MI
This fundraising event replenishes the Center's Music Therapy Scholarship fund. FLPC provides music therapy to many in West Michigan. Many of our clients receive a variety of therapies. Families often need help to pay for the services offered by the Center, and Music Therapy is rarely covered by medical insurance. The Center provides over $5,500 per month in scholarship assistance. Registration fee is $30 through September 13. From September 14 through the day of the race, the fee is 5K $35 and 10 K $40.
Please go to trailrun2019.eventbrite.com to register.
Retrouvaille Grand Rapids is hosting its next marriage  retreat program September 20-22 at Camp Geneva in  Holland, MI.  Availability is limited.
For more information, to register, or to  sponsor a couple, call 616.752.7004, email retrograndrapids@gmail.com or visit retrouvaille.org.
__________________________
Save the Date!
The Grand Rapids Diocesan Council of Catholic Women presents their 80th fall seminar
CATHOLIC STRONG
Saturday, October 19
St. Mary Church,
15164 Juniper Dr., Marne, MI  49435
8:30am-3:00pm.
Cost $20
Contact: grdccw@grdiocese.org
---
---