Centering Prayer Group
Meetings are on Monday evenings in the Historic Church at 7:00 pm.
Contemplation is a traditional form of Christian prayer rooted in Scripture. Centering Prayer is a modern expression of this sacred practice. Do you hunger for a deeper life of prayer – a support system to help you sustain that prayerful, spiritual growth?
We invite you to join us to learn more about Centering Prayer and to pray it with us each week!
---
Prayer Line
Bev Baird
616-878-9750
Knights of Columbus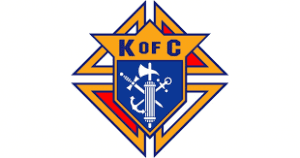 Officer Meetings take place on the second Monday of the month in the K of C Meeting Room at 7:00 pm.
Monthly Meetings take place on the second Thursday of the month in the Youth Center at 7:00 pm.
____________________________
A KNIGHT WITH YOUR  NIGHT DINNER DANCE
Saturday, May 18, 2019
6:15-10:30pm
St. Sebastian Parish Hall
Main dish provided, bring a side or dessert to pass.
BYOB—Must be 21 or older.
Music and Karaoke provided by the Wolfman aka S.K. Keith Woodrum.
Sponsored by the St. Sebastian Knights of Columbus Council 14642
RSVP to Mark Boillat At 616-437-3675 or markvicb@comcast.net
_ ___________________________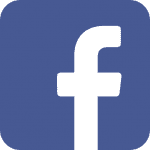 Visit the Knights of Columbus Facebook Page
St.Sebastian K of C Website: http://kofc14642.org/
Morning Men's Group
Our Morning Men's Group meets weekly for prayer, study and fellowship.
That Man is You
Every Tuesday Morning at 5:45am
St. Sebastian Parish Hall
Mother's Ministry Group
Mother's Ministry is a group where moms can meet with each other in community, prayer and support. This year in our meetings we will be watching and discussing short video clips from Father Mike Schmitz from Ascension Press.
Meetings are the second Friday of each month from September – May, from 9:30-11:00 am in the Parish Hall. (Childcare provided)
---
Mom's Night Out
Need a night with the girls? Join other moms on the third Wednesday of each month, from 7:30-10:00 pm at Pete's Tavern in Byron Center (Add directions here – 84th street with Google map link)
Watch the Parish Bulletin for more details on upcoming events such as:
Bible Study

Women's Craft Nights

Couples Night Out

Play Dates

Family Nights

Service Project Opportunities
For more information, please call Sue at the parish office at 616-878-1619.
There is something for everyone.
We hope to see you soon!
Music Ministry
Contact Liz Owen, Music Director, for more information:
liz@stsebastianmi.org ~ 616-878-1619 x104
CLICK HERE FOR REHEARSAL TRACKS
Welcome, musicians! From singers to instrumentalists, classical to contemporary, music readers to ear learners, and all levels of commitment, we have a place for you!


Choir
For adult, young adult, and high school voices, sing in four-part harmony as well as traditional and contemporary styles. No music reading skills required, all singers welcome!
Wednesday nights 7-8:30 pm, 3-4 Masses/month

Youth Band
For youth (8-12th grade) who love quality music and energetic liturgy! Singers and instrumentalists of all kinds welcome! (Instrumentalists should be able to read music or chords and play with some proficiency, contact Liz Owen with questions)
Sunday afternoons, 3:15-4:15 (Right before Sparks/Ignite), 1 Mass/month
Children's Choir, Christmas
For children (3rd-7th grade) who want to join us for the Christmas season. An easy and fun 3-month commitment!
Sundays 11:45 am – 12:45 pm, Oct-Dec
Ensemble
Our dedicated ensemble, led by Jeff Ingle, is welcoming new musicians. This group is perfect for ear-trained vocalists and instrumentalist who read music or chords. Come as your schedule allows!
Thurs nights, as scheduled
Christmas Choir
A 2.5-month choir for those who want to join us for Christmas Eve. A short-term commitment for carols and holiday music, no music reading skills necessary!
Wednesday nights at 7 pm, mid Oct-Dec
Easter Choir
A 2.5-month choir for those who want to join us for Holy Week and Easter. This is an easy commitment and a wonderful experience of our holy season! No music reading skills necessary.
Wednesday nights at 7 pm, Winter-Easter
Resurrection Choir
A daytime choir that helps with funeral liturgies. Participants come as their schedule allows.
As needed, rehearsing an hour before funeral liturgies.
Sorry, no posts were found.
Divorce Support Group
We will update this as soon as another Support Session is scheduled.
Upcoming Events around the Diocese
_______________________________
GRDCCW presents: Journey through the Shrine of Christ's Passion
Tuesday, May 14  |  St. John, Indiana |  Bus trip  |  $77 per person
Private tour of the Shrine (handicap accessible, carts available if needed)
Journey through their newest feature "Moses, Mt Sinai, and  the 10 Commandments"
Private visit to church, visit the gift shop.  Rolls & coffee in route
Delicious Chicken Lunch served at popular Teibel's Resturant
Contact Mary Ellen Sparks 616-452-3054  |  Jill Sinner 616-451-9633.
______________________
Franciscan Life Center Programs
Introduction to NFP/FABM, Tues., May 21, 6:30 –8:30 pm at Grand Rapids Campus (654 Davis Ave. NW 49504). One-time session with basic info on Natural Family Planning.  Cost $20 Individuals $30 Couples. May help fulfill marriage prep. requirements. Contact Laura Chapin, LMSW at lchapin@lifeprocesscenter.org
A Mendicant Cookout with the Dominican priests in G. R. & the Franciscan Sisters of the Eucharist, Tues., May 14, 6:30-8:30 pm at Lowell Campus (11650 Downes St. NE Lowell).  Cost $25 & Registration is limited to 20 people.
Summer Experiences for Children 2019 at Lowell Campus (11650 Downes St. NE Lowell).  Led by Sister Mary Paul Moller, FSE offers day camps for children ages 6-15.
June 26-28 Art from Nature,
Bugs, Bees and Creepy Crawlies, and
August 14-16 Where Did this Come From.
For more information and to register for any of these events, please go to: lifeprocesscenter.org or
call 616-897-7842.
Nursery
Welcome to St. Sebastian's Nursery.  We are here to serve you and care for your child(ren) while you are at Mass. Our goal and desire is to provide a safe atmosphere where children will have a sense of God, who loves and cares for them.
The nursery is for children through the age of three.  Those who are three years of age by Sept. 1 are encouraged to join the RE program held during the 10:30 Mass in the parish hall.
Teen Volunteer Application 2018-2019
Our nursery schedule is set and ready to begin September 9!
If you are interested in helping the second half, please complete the form above.
Adult Nursery Assistant Application
We are always in need of  substitutes for Becky, our adult coordinator.  If you are interested in substituting when she is unable to be there, please complete the above form.
Child's Registration Form for Nursery
Nursery begins September 9.
Please complete this form if you would like to leave your child in the nursery during Mass.  Forms will also be available in the nursery at drop off.
50+ Fellowship
If your life experience is 50 years or more—single or married—male of female—then this is the place for you!  Our primary mission is social, however, we also provide spiritual service activities to participate in.  We accomplish this through the various events which include but not limited to: the best potlucks, games, praying the rosary, canvas painting, participating in the Stations of the Cross, special speakers, and much more!  For more info, contact Debbie Mayer at 616-878-1619 ext. 102 or debbie@stsebastianmi.org.
_______________________
  Thursday, May 16, at 1pm.  Book Club.   "Waves of Mercy" by Lynn Austin.
For more information about the monthly book club, please contact Mary at msmith330@earthlink.net or
616-277-4057.
__________________________
Tuesday, May 21
Habitat for Humanity
8:30am to 4pm or in shifts 8:30am-12:00pm or 12:30-4pm. 
If you signed up, you will be framing, siding, painting and other projects (something for everyone).  If you have committed, plesae be sure to show up for your scheduled shift.  Questions, email Marie  at burnsmandm@sbcglobal.net.
_____________________
Picnic with the Golden Redeemers on June 13 at 1pm  at Holy Redeemer Parish in Jenison.
Please RSVP to deb@holyredeemerparish.org
Prayer Shawl Ministries
All are welcome to join us on Wednesday afternoons from 1pm to 3pm in the Parish Hall, Classroom B.
Come and knit or crochet prayer shawls that we give to families after they have lost a loved one.  We also make burden bears for Trillium Woods and are looking for help in sewing the bears, stuffing the bears and getting them ready for the patients of Trillium Woods.  As we craft prayer shawls and burden bears we pray.  We take time to socialize, too.
___________________________
Help Needed!  Do you sew?  We are looking for people to help make the "skins" for our Burden Bear Ministry.
We make these bears for Trillium Woods Hospice Care.  They need at least 30 of our bears per month for the patients in their care.
If you are interested in learning more, please contact Mona Andre at mona@stsebastianmi.org or 616-878-1619.  Thank you for considering helping out with this ministry!
---
---